Notifications are configured in the User Access area of he program. The screen below shows the current settings for the Admin user. As shown,
this user has full rights to all areas of the program. Note in the Command bar the 'View Crime Codes Notifications' command. Clicking this opens
a window listing all the Incident Codes in file and allows the user to select the ones they will be notified of by email when they are entered in the program.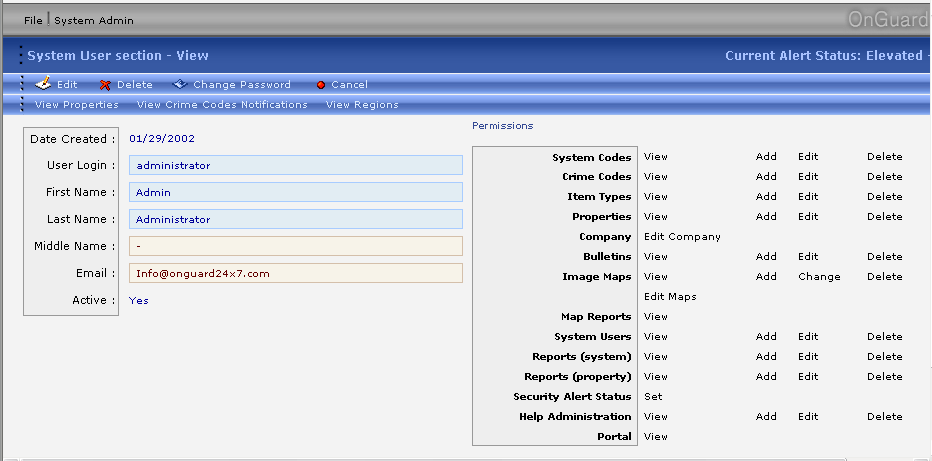 Sample Incident Report Email
This document below is an example of what the end user that subscribes to the report notification receives. When a report is written that involves
one of the Incident codes they selected, the narrative, location, and the dates and times are formatted and sent to the user. No names are sent
via email to protect the privacy of the victims. The user may then click on the Report Number link and be taken to the OnGuard program (they
will need to log in unless they are already logged in), where they will end up directly in the Incident Report module with this report displayed.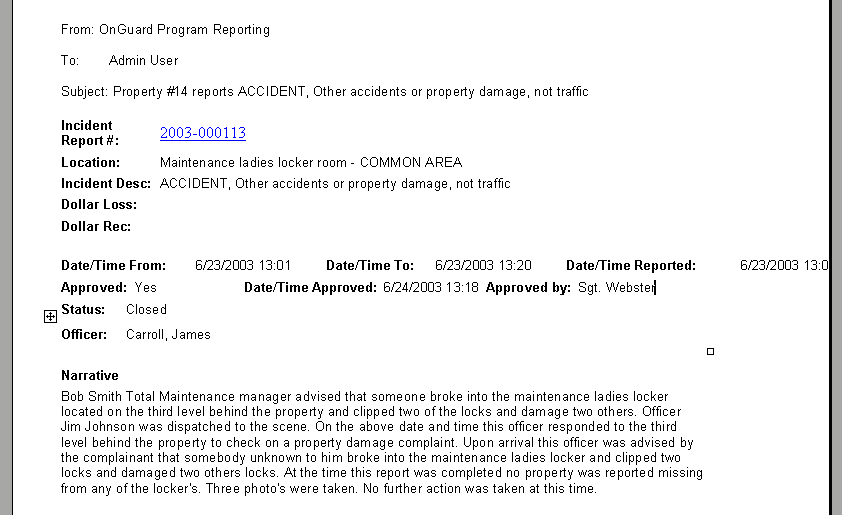 Sample Incident Summary Email
This email is generated one a day by the system at a predetermined time. It contains a summary of all reports taken in the last 24 hours, but
only for the properties the user has access to. That is, a single property manager would one receive the data for their property, a regional manager
might receive data for 6 different properties, and so on. All these preferences are set up in the User Access module.