There are over 60 prebuilt reports that you can use to analyze the activity of your security department. The reports allow you to enter different criteria depending on the report, then prints the report to the screen. You can then print it from there, or export it in a variety of formats including Word, Excel, and Adobe PDF. Below are just a few examples: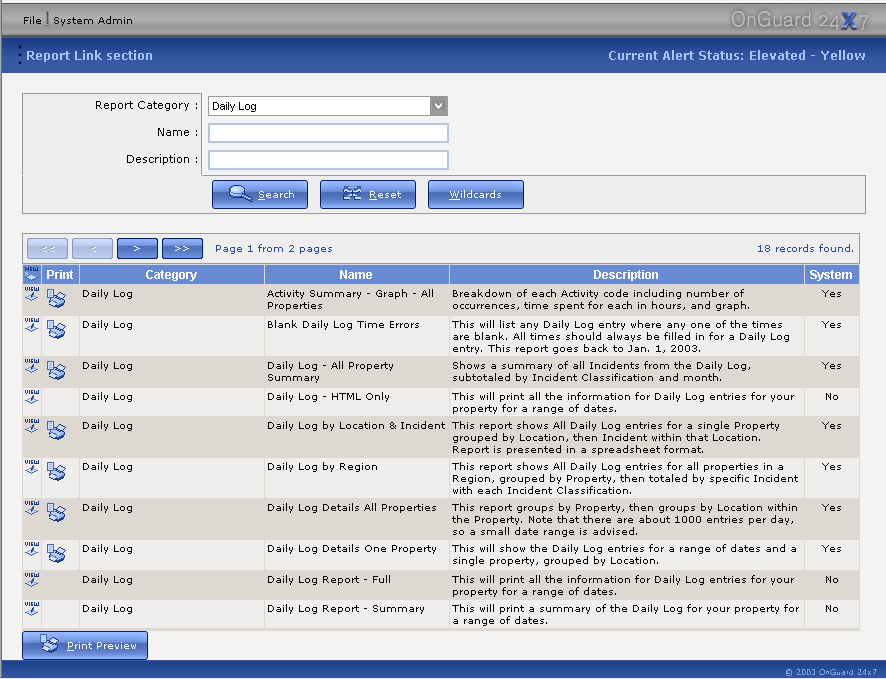 Clicking on one of the reports above typically brings up a Search Criteria screen as shown below. In this case the user can limit the data returned
to a range of dates. This means that the data is always fresh and current.

Clicking View Report on the search criteria screen then causes this report to be generated. Because we are using Crystal Reports as
on reporting engine, you can save this report to your local hard drive in Excel, Word, or PDF format allowing you to include it in
documents you may already be creating (budgets for example), or just for future reference.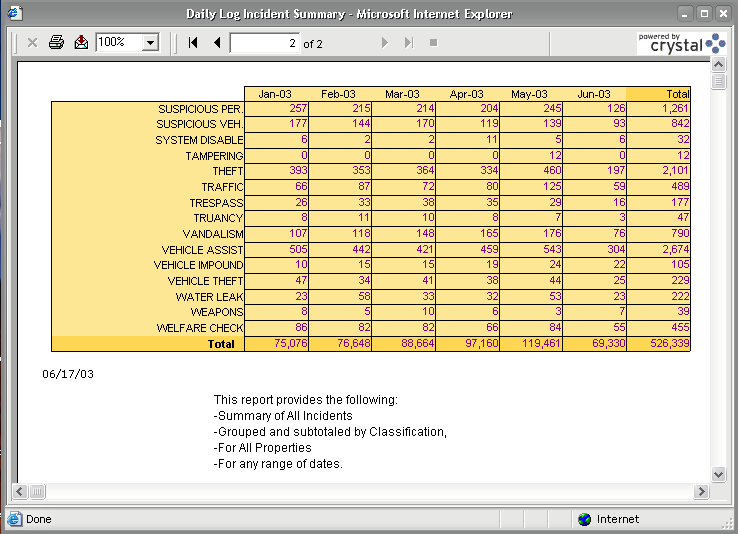 Officer Activity Summary with number of Incidents and hours spent on each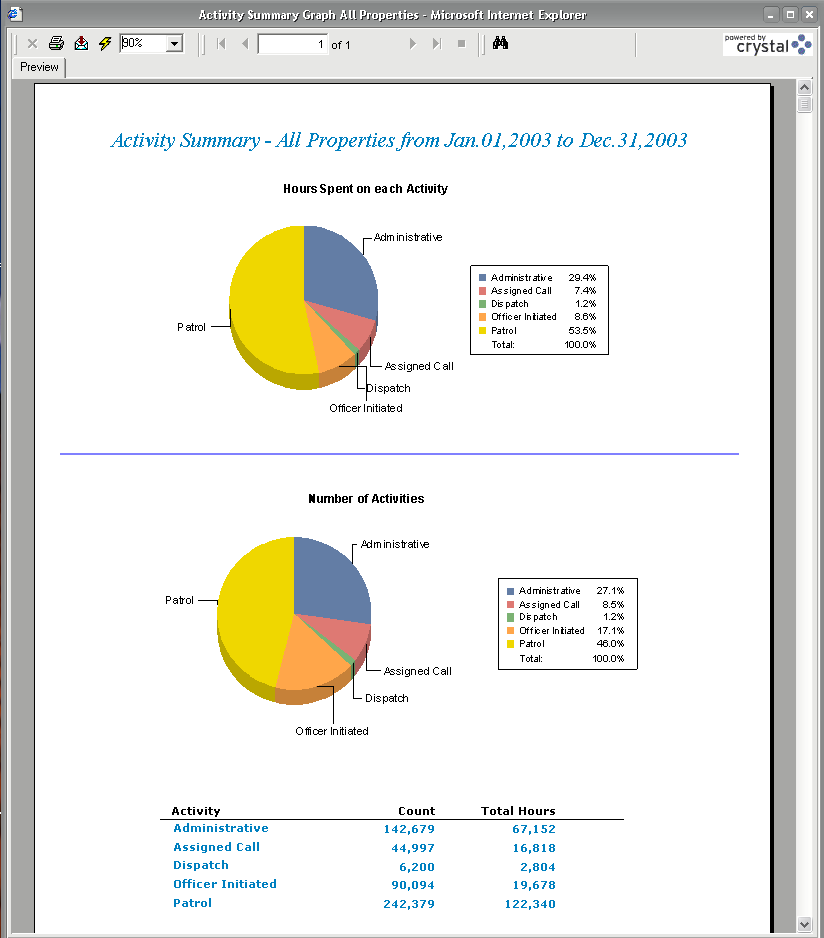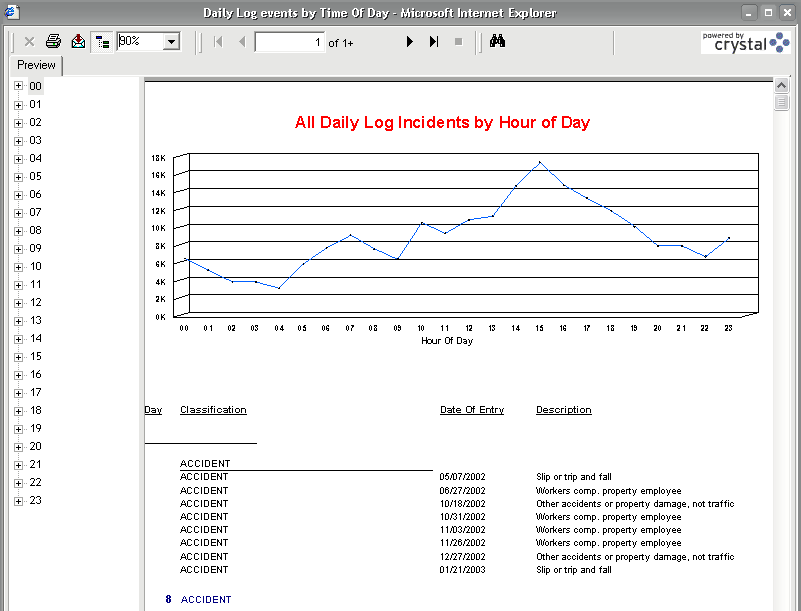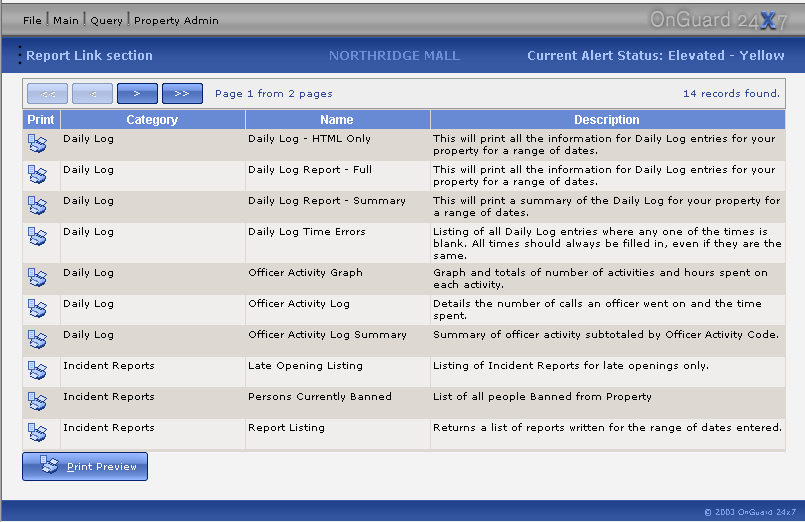 This report shows a navigation function of the report viewer. Clicking on the name in the left hand margin will take you to that section of the report.